Commercial bank PrivatBank recently hired architecture & interior design studio ZIKZAK to design their new office in Kyiv, Ukraine.
"The main goal was the transformation of the corridor system into an open space while preserving private areas. Precisely calculated logistics of transit areas, ergonomics of workplaces and meeting rooms. We have developed a unique pattern based on the PrivatBank logo: meeting rooms are separated from the transit area by glass partitions with an author's pattern in transparent white colors – from matte center to transparent. In the kitchen, the pattern is inverted – from matte edges to a transparent center. The color range, from calm green to anthracite, with a predominance of white and light gray shades. Together with SSB Light we have developed lighting elements that flow in a continuous structure throughout the office space.

The ZIKZAK team, together with the First Flower Company, developed a plan for the greening of the office to maintain a favorable microclimate. We have kept one of the doors at the request of the owner of the building. The door is camouflaged between the bathroom cubicle and the load-bearing wall with a false cabinet. The branch workers now have their own Narnia," says ZIKZAK
Location: Kyiv, Ukraine
Date completed: 2021
Size: 11,363 square feet
Design: ZIKZAK
Photos: Andrey Avdeenko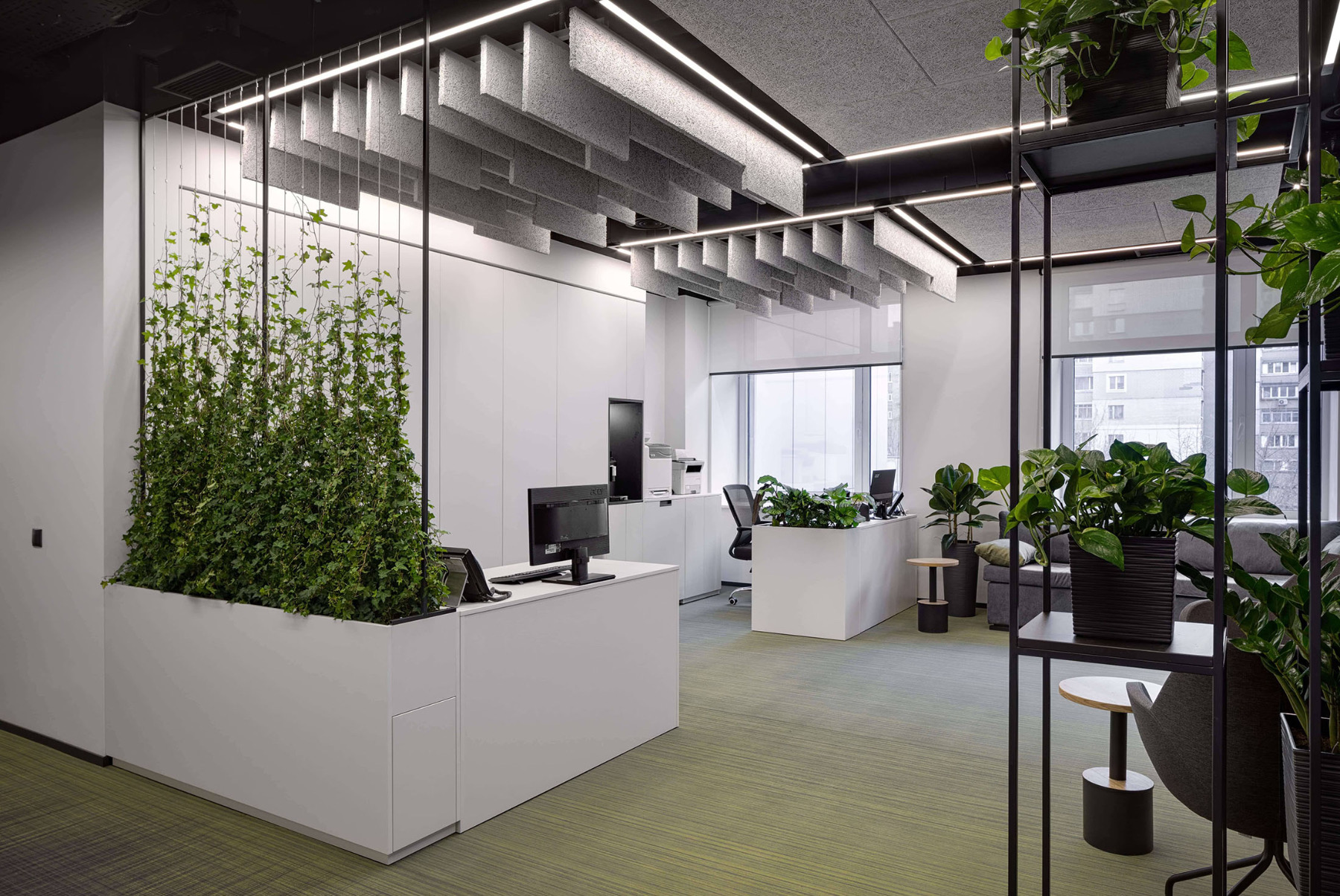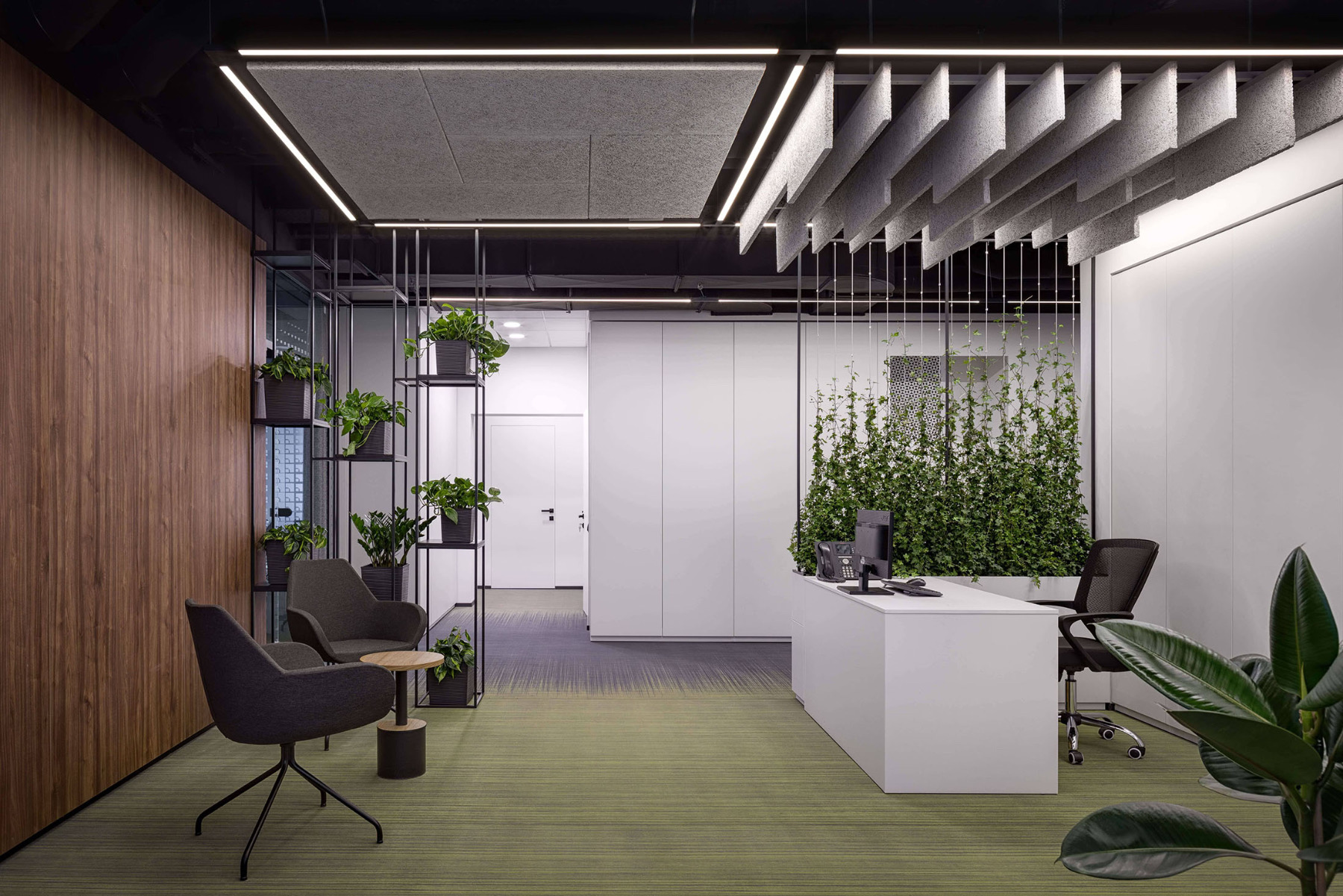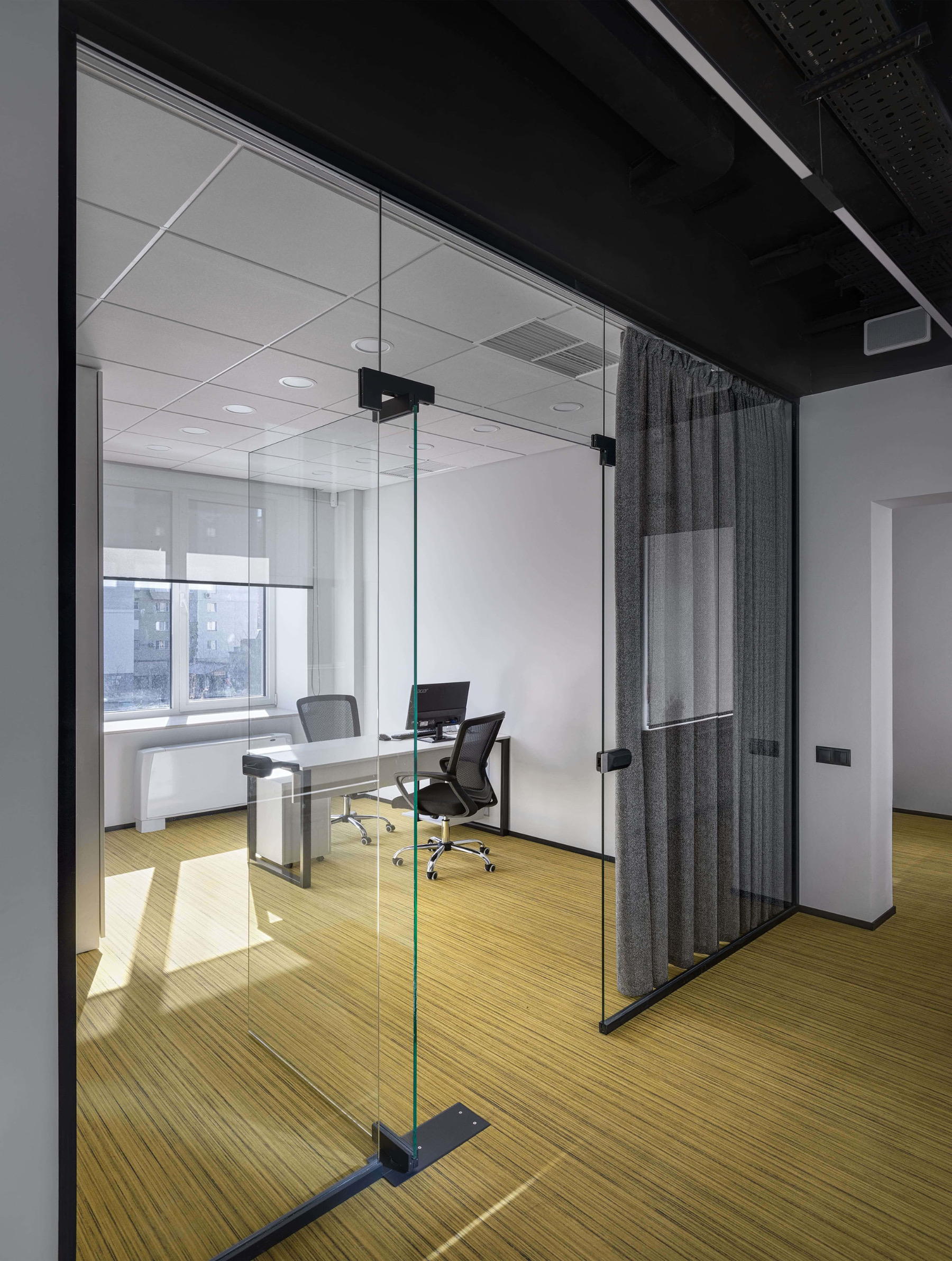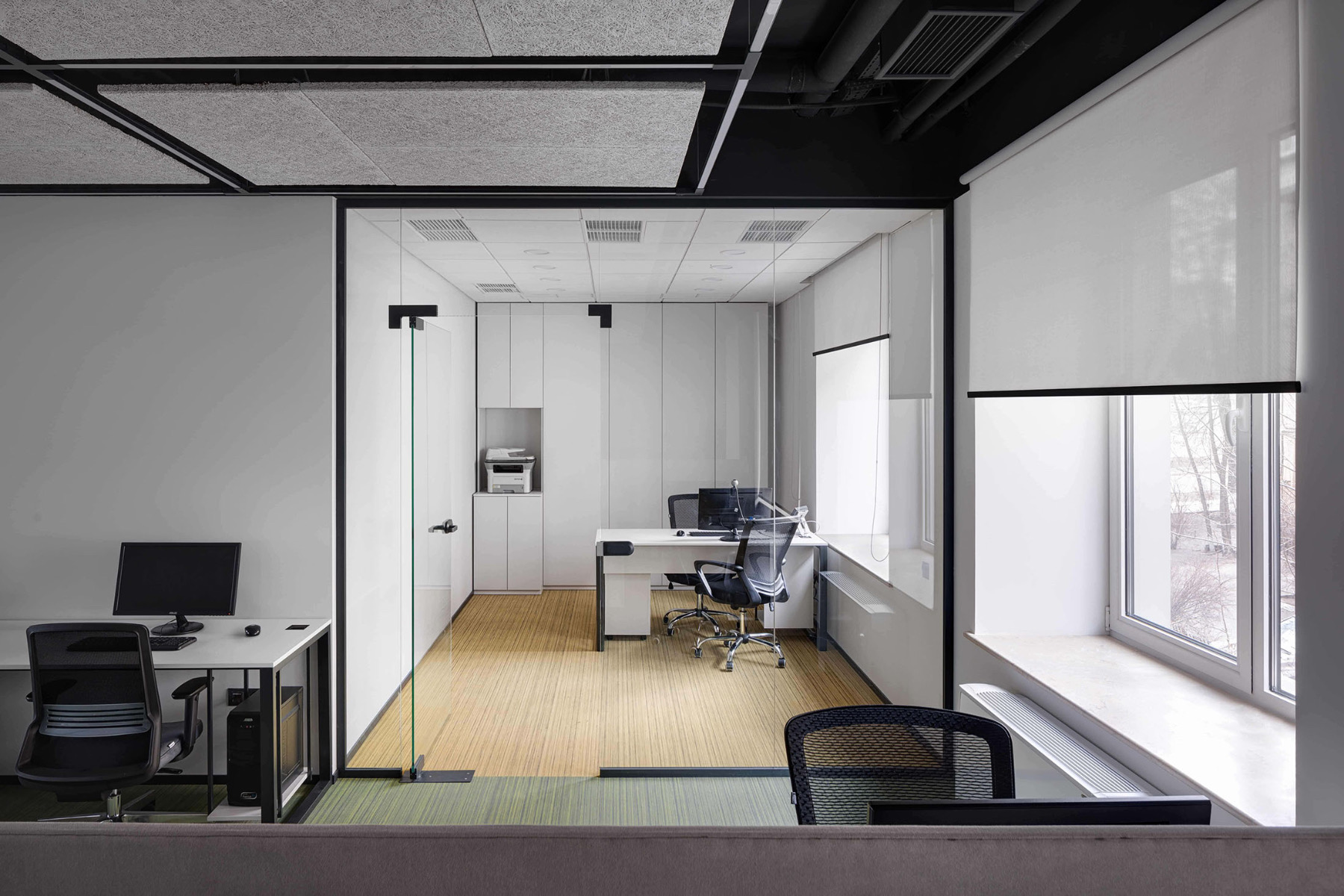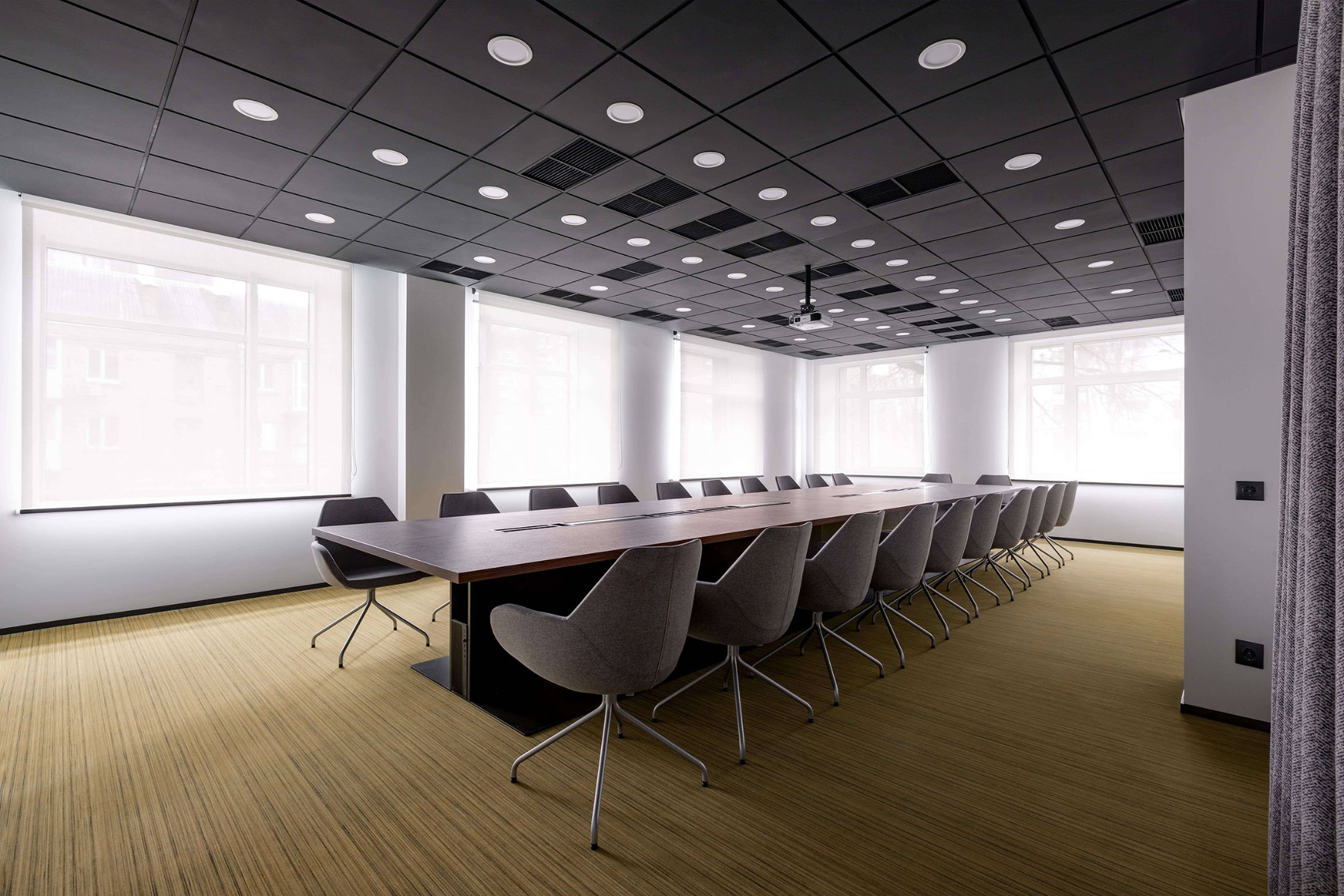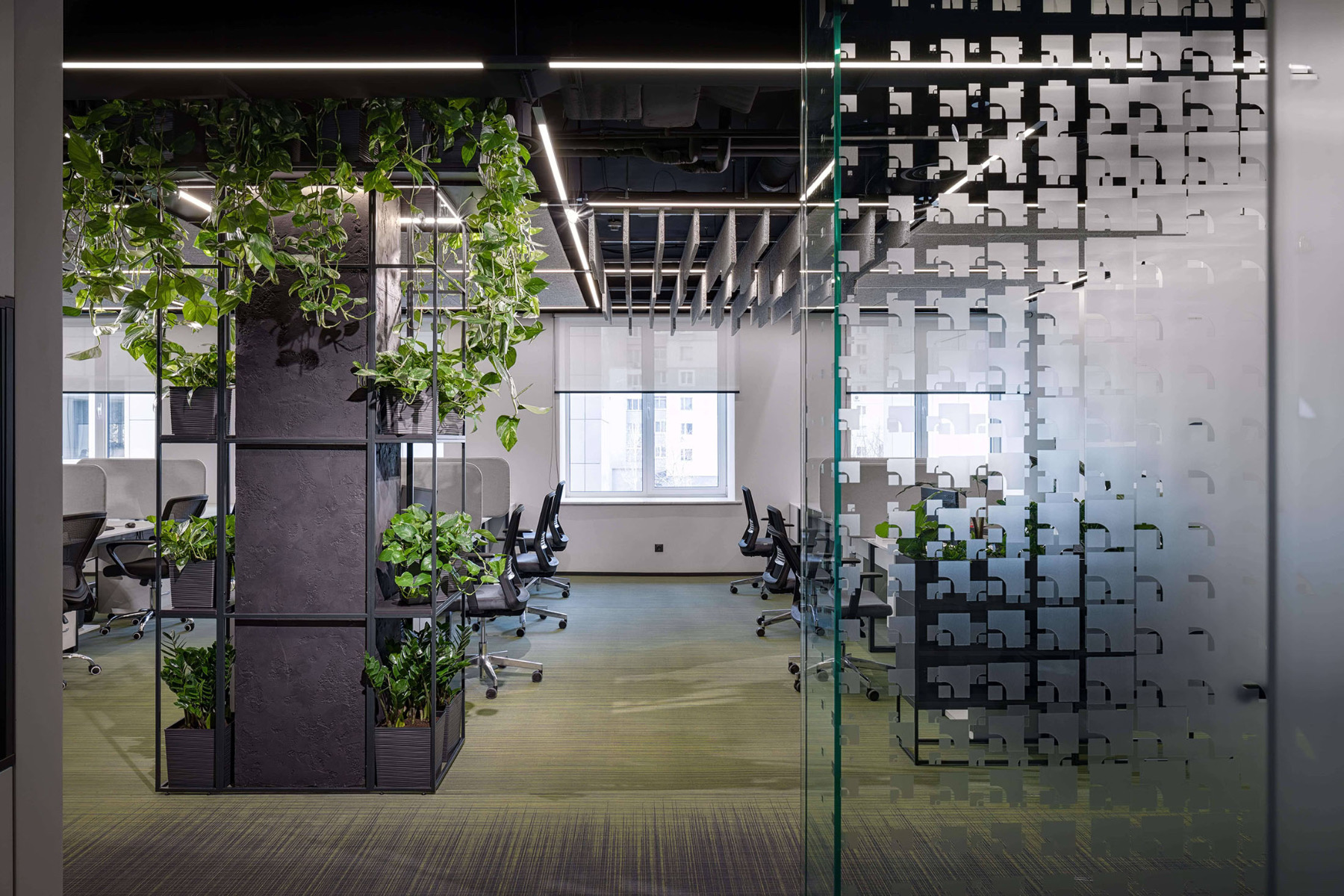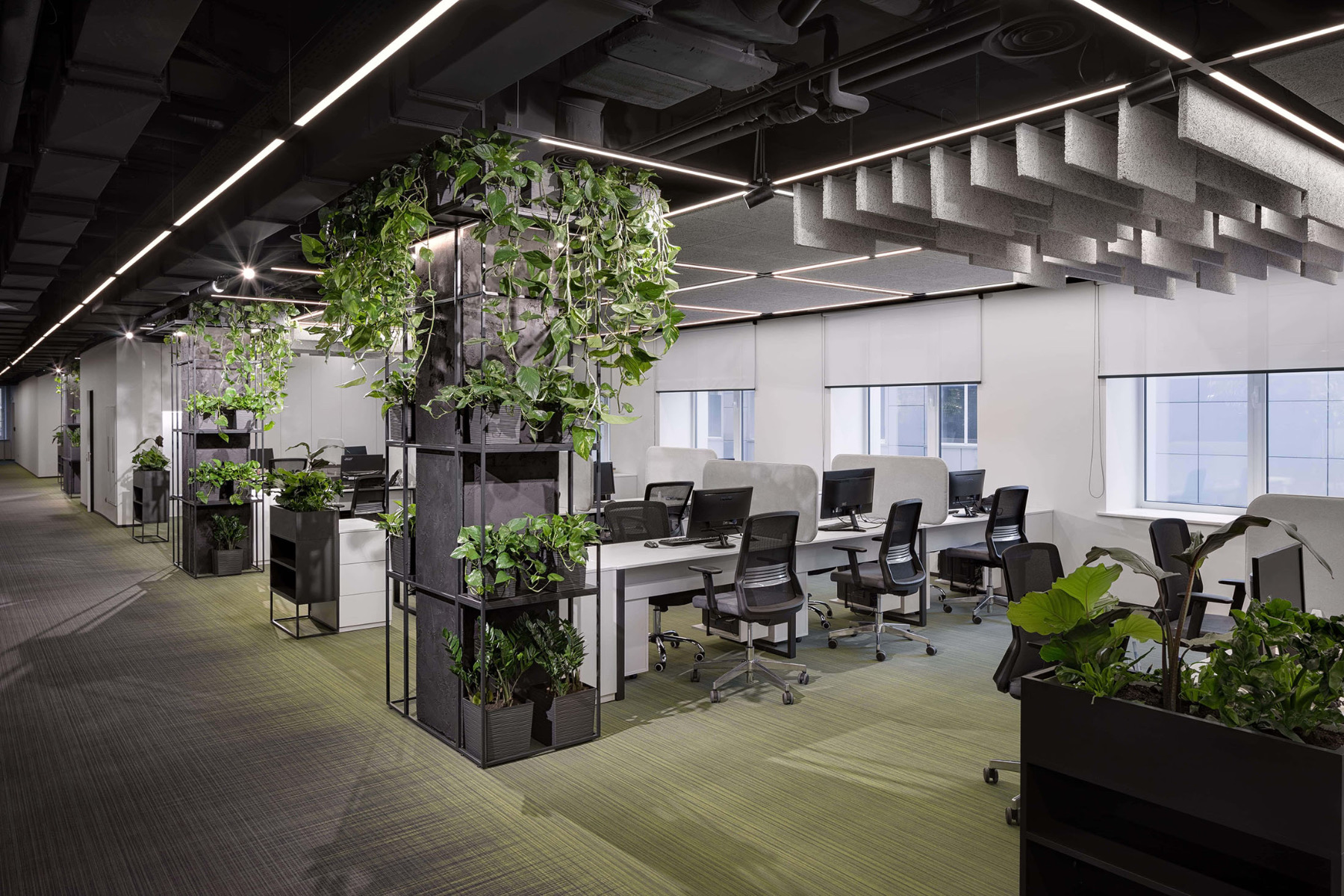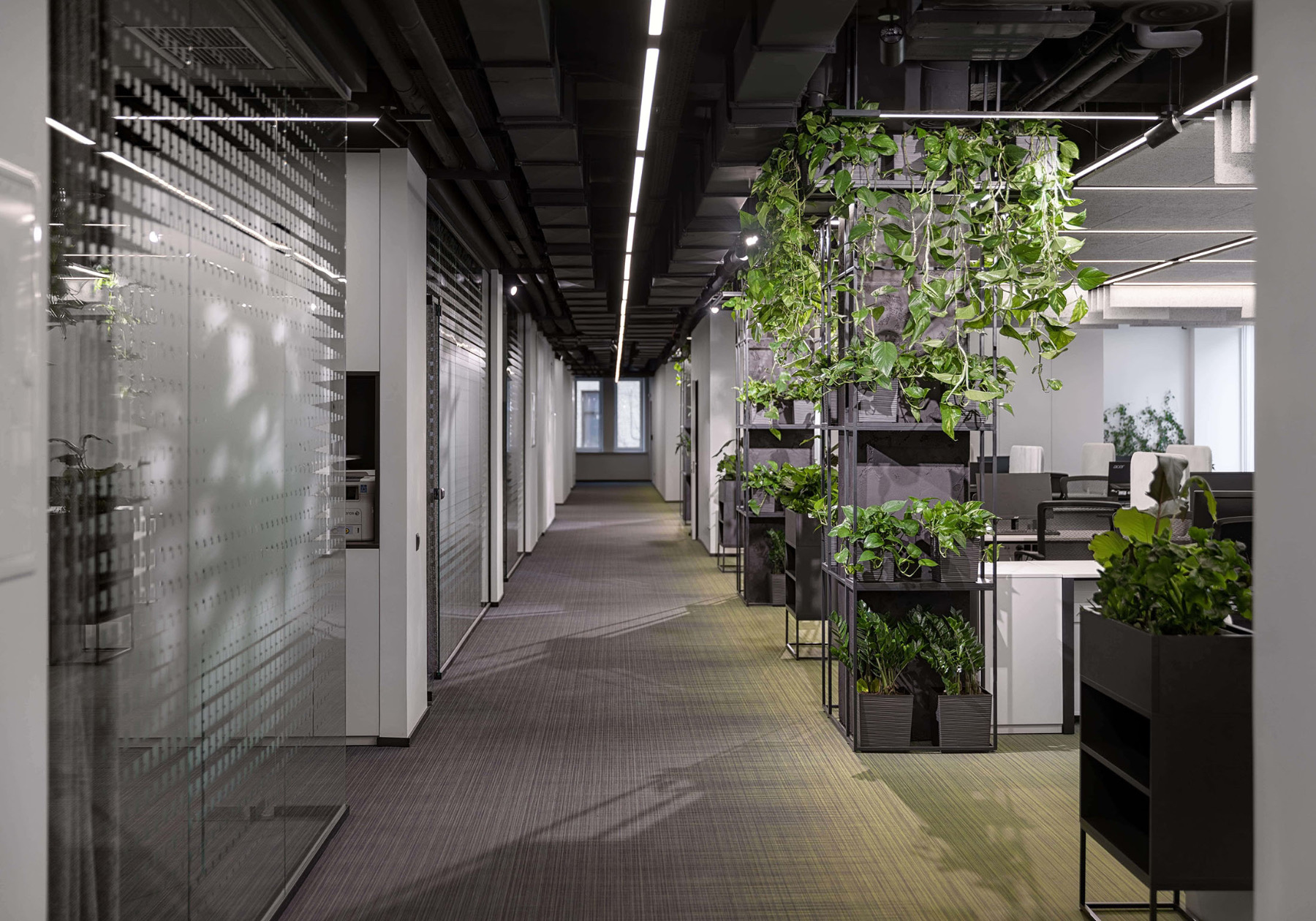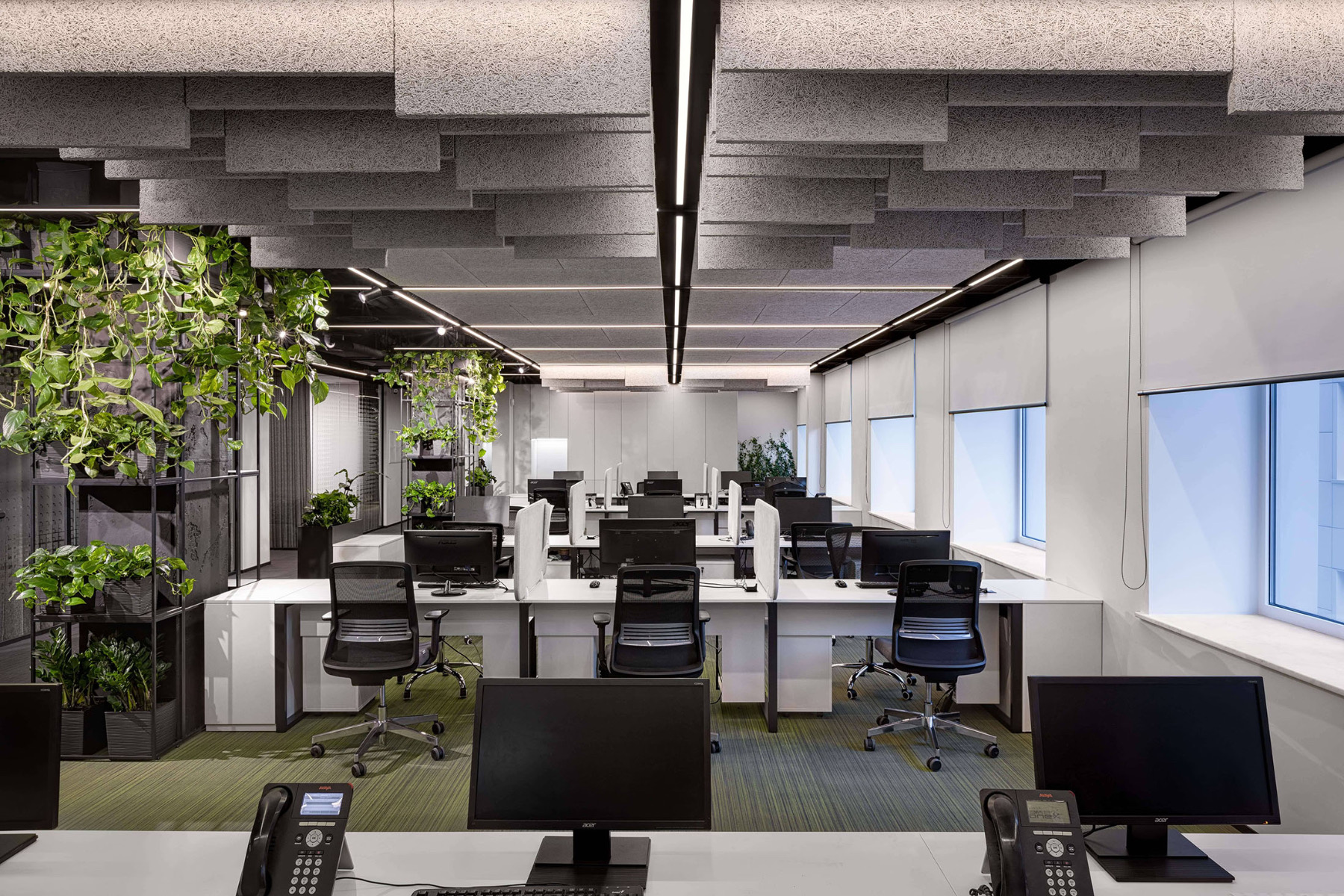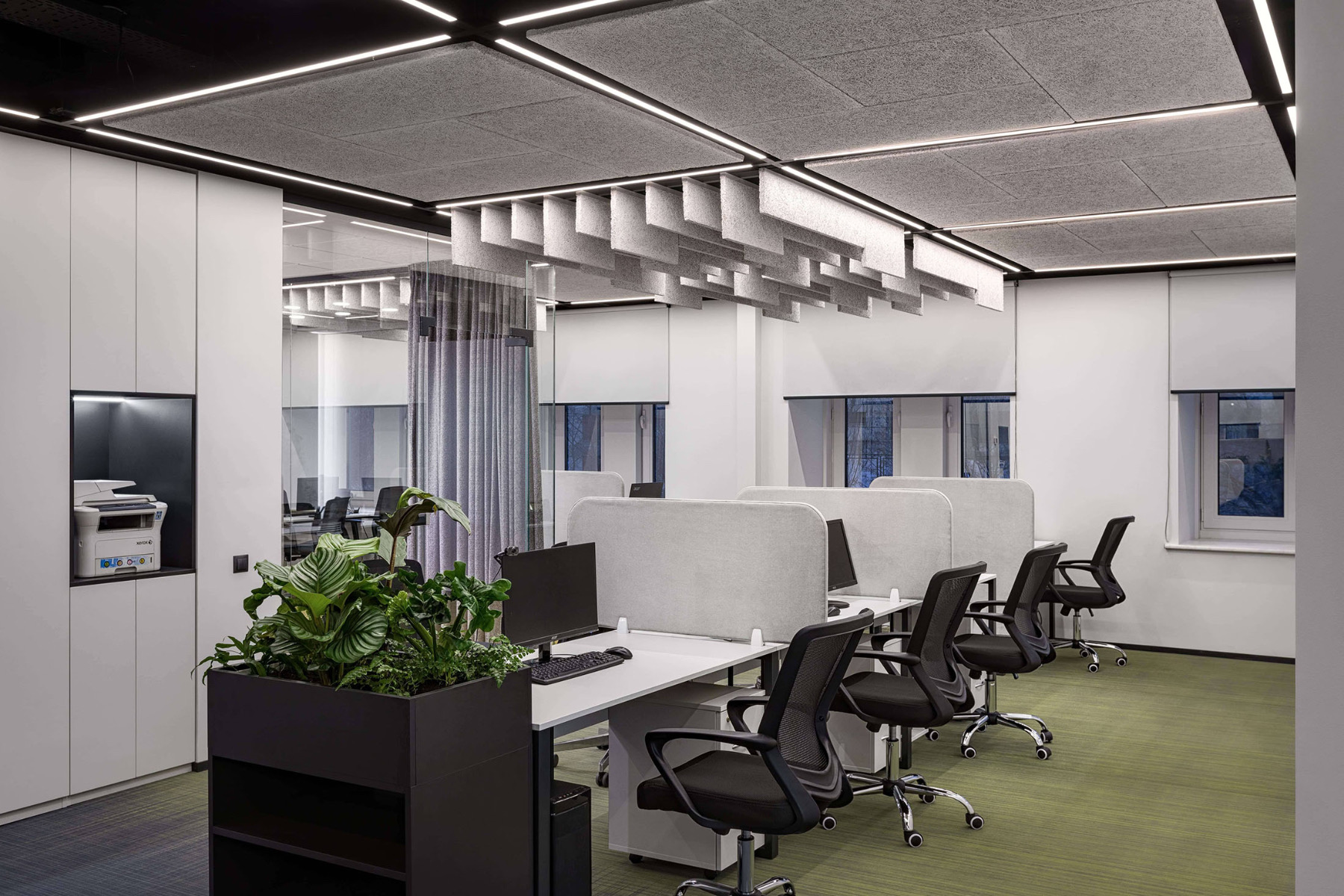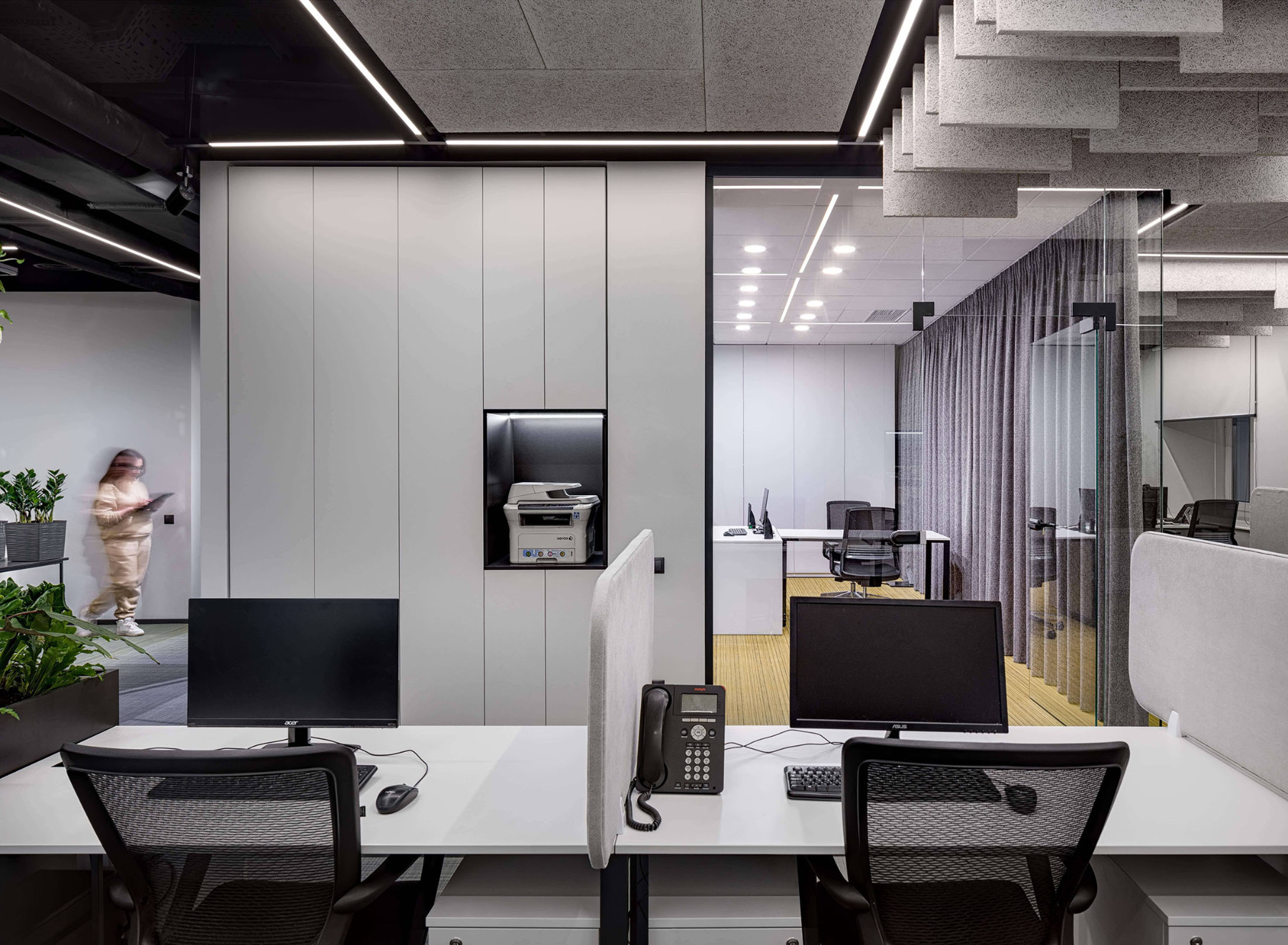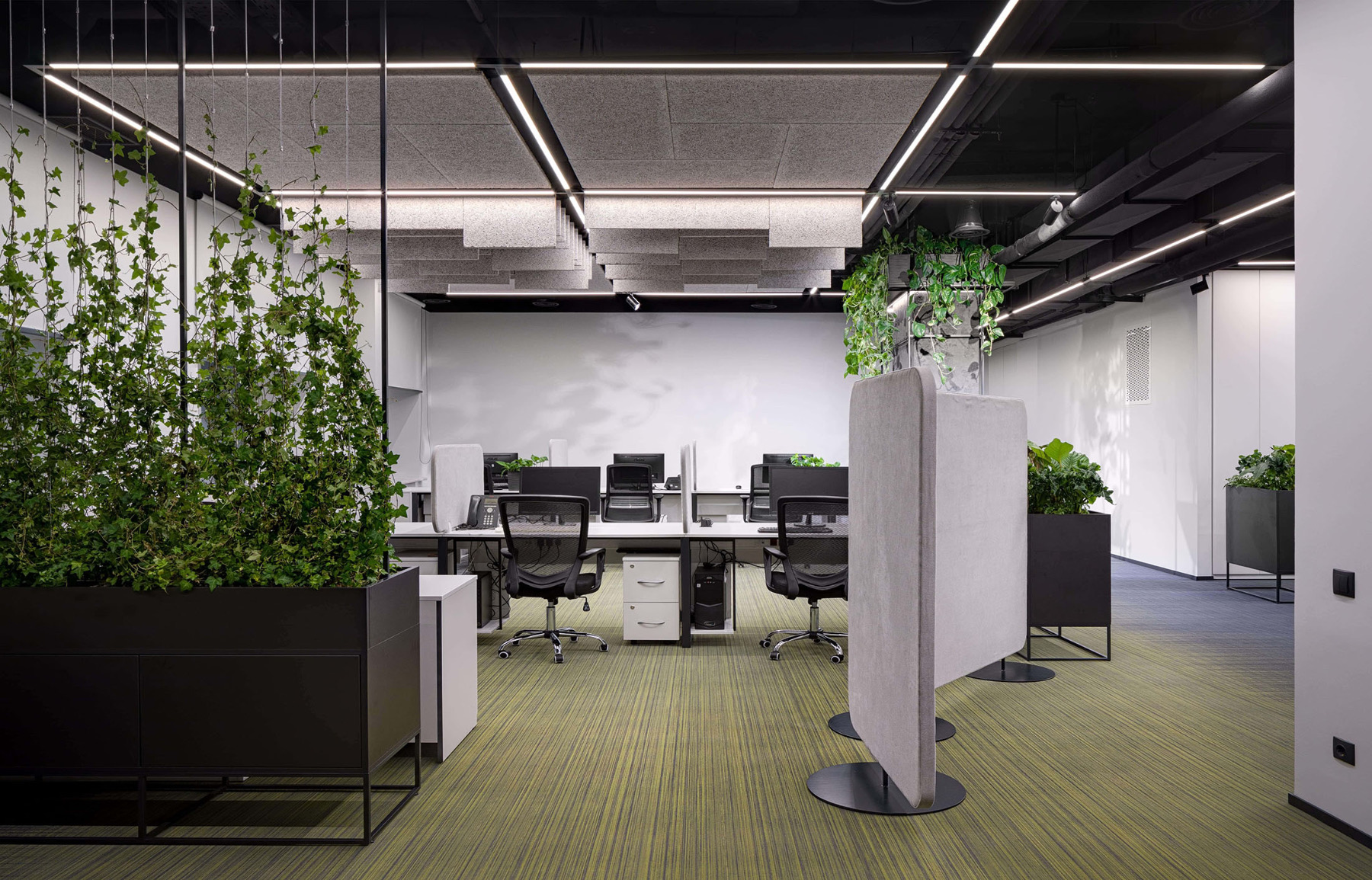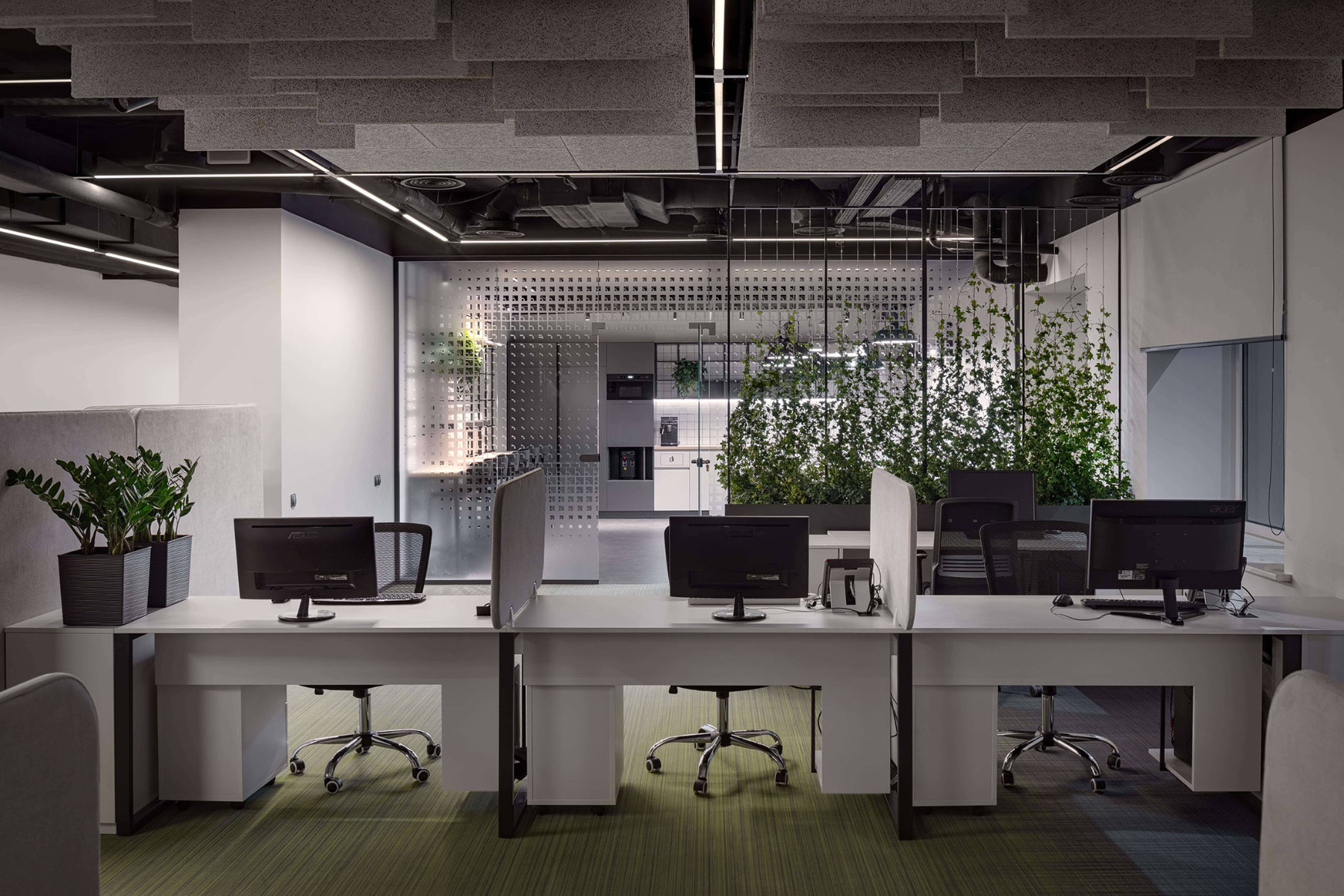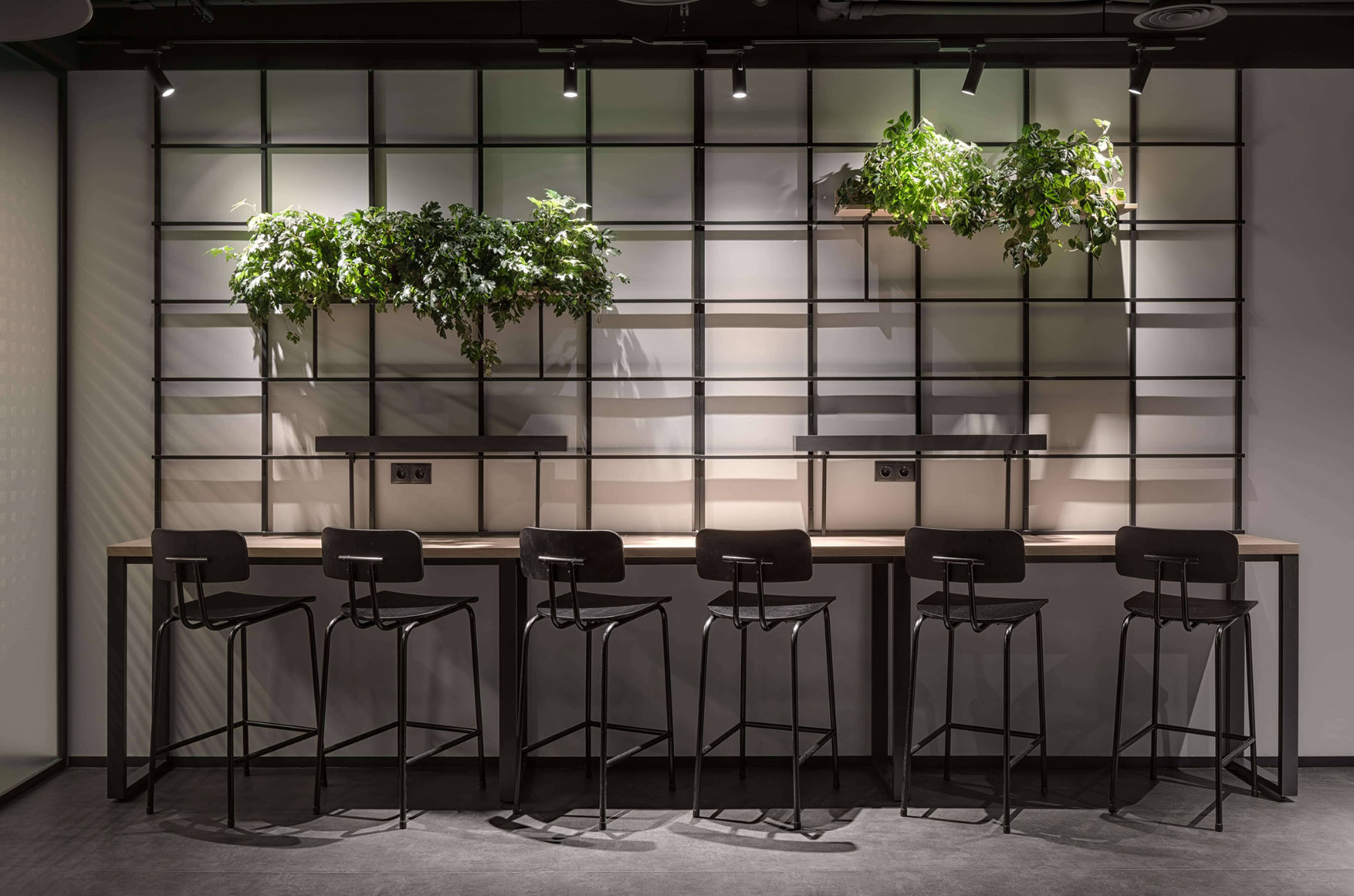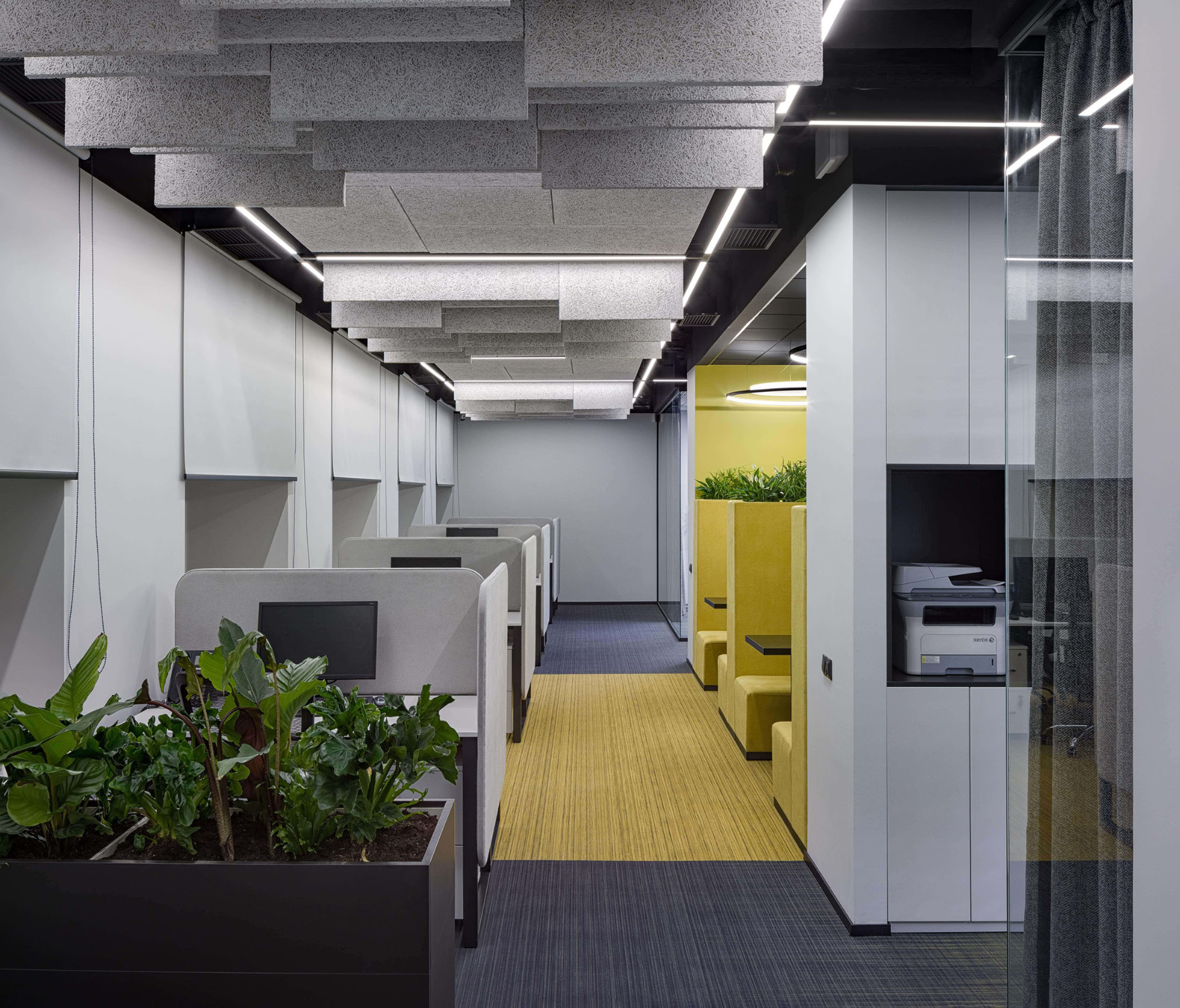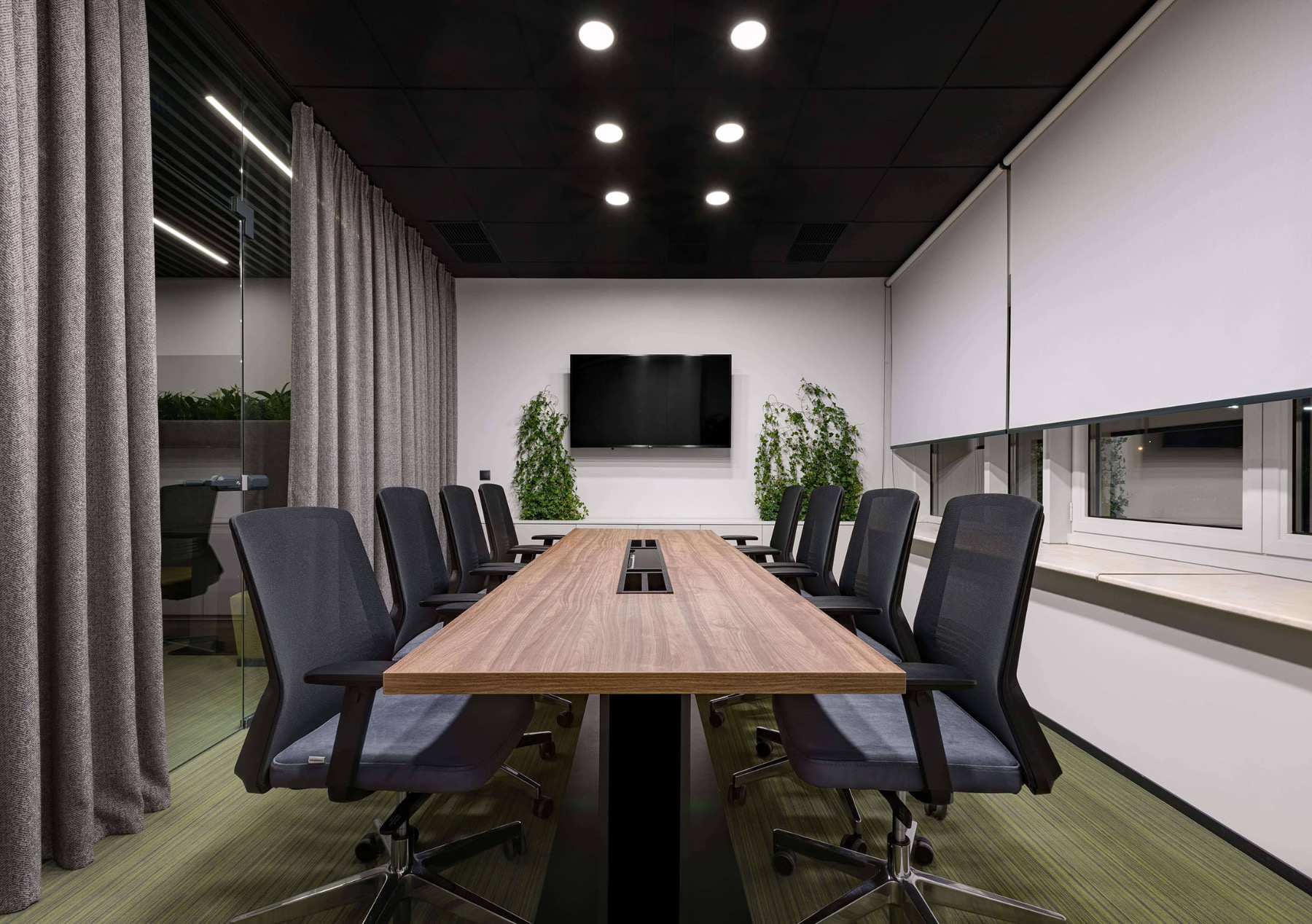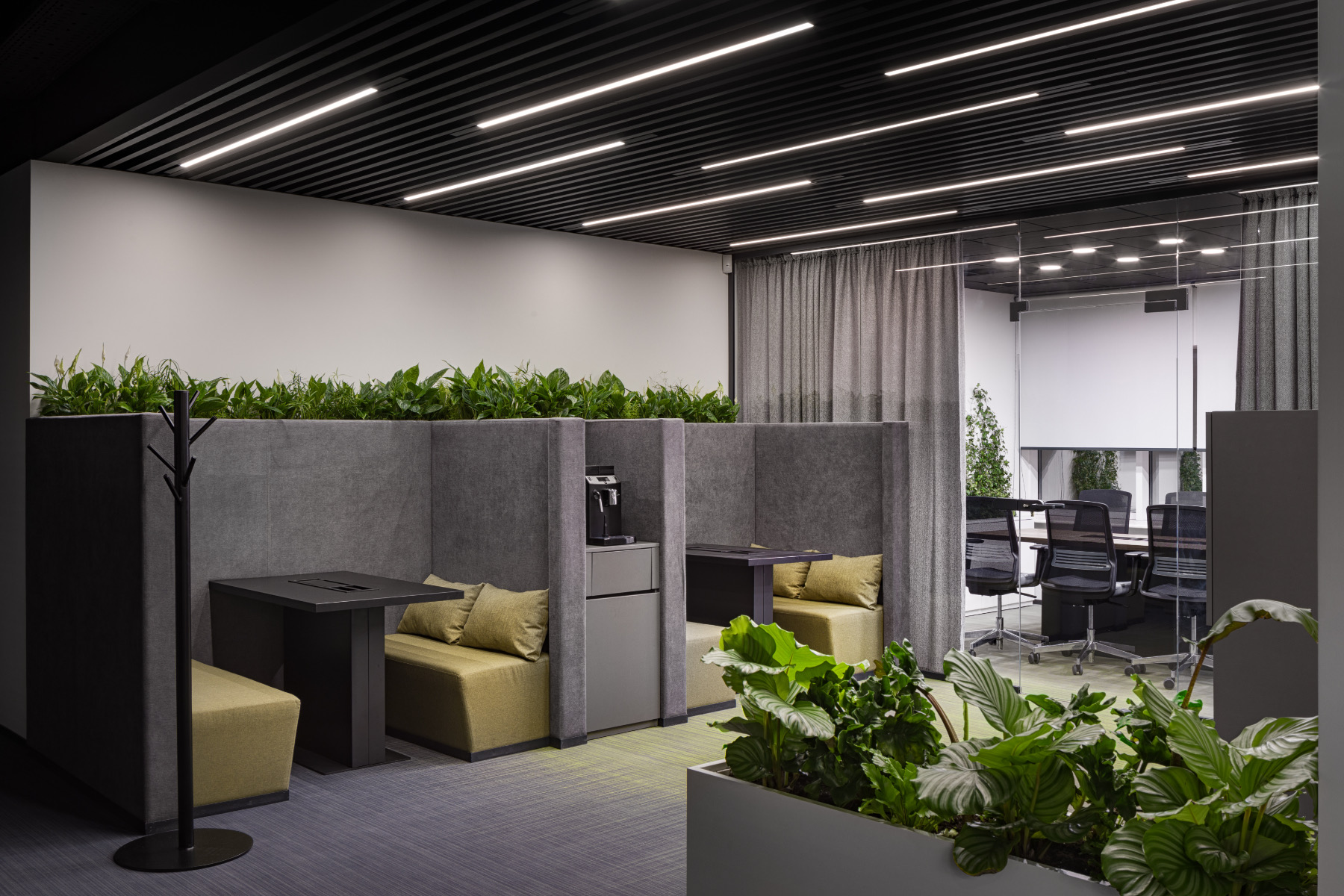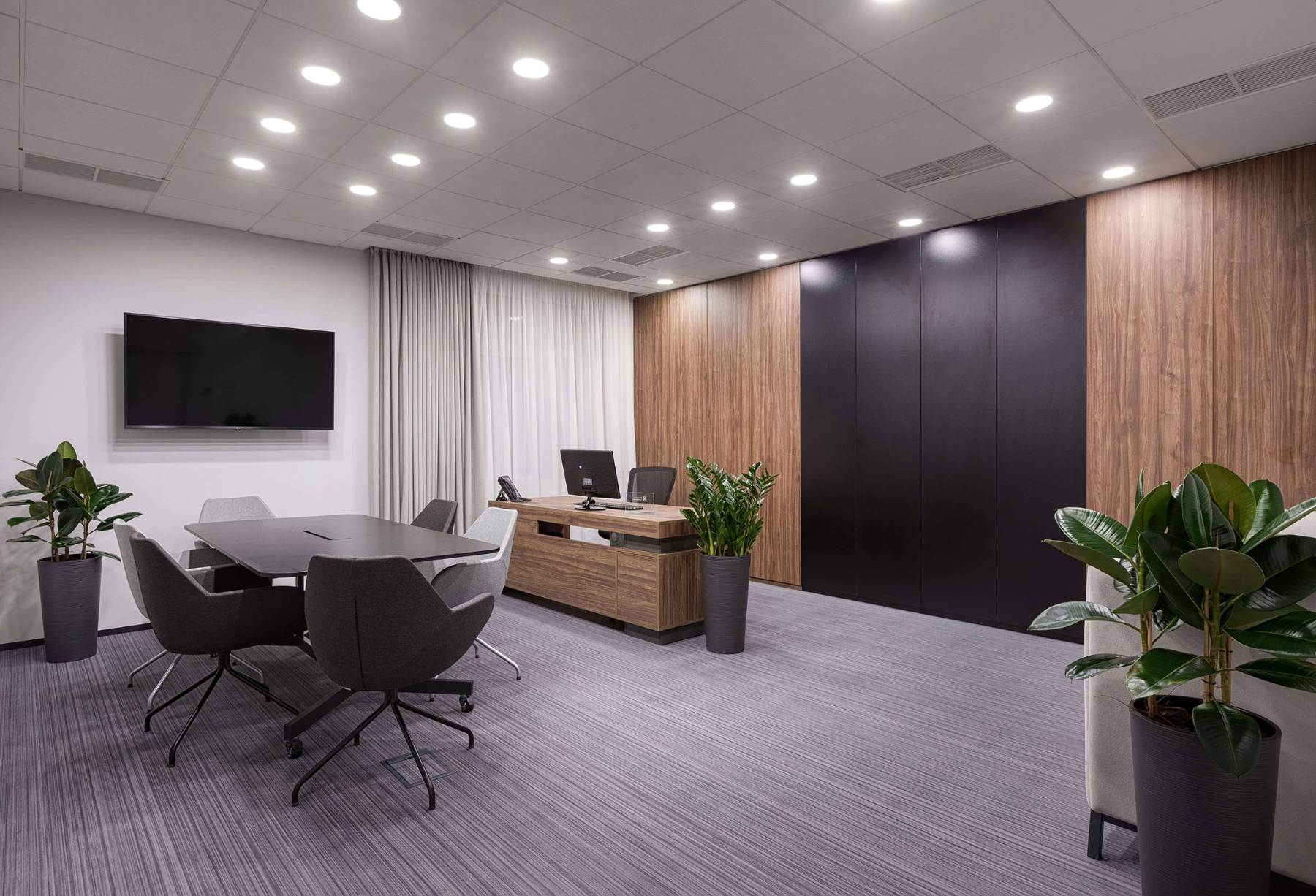 The post A Look Inside PrivatBank's New Kyiv Office appeared first on Officelovin'.